Personal Tax Services and Information
Client Information Confirmations are being sent to clients starting January 31. Expect to receive yours shortly by email or by Canada Post. If you don't receive yours soon contact one of our offices.
Our 2023 Tax Season Newsletter is now available. It will be sent to each of our clients by email or Canada Post this week. You may also download it here
2022 Tax Season Newsletter
SEND YOUR TAX PAPERWORK TO US ELECTRONICALLY:

Depending on the office your taxes are prepared at you can send your documents, spreadsheets, and files to us via one of our dedicated email addresses. These email addresses are only for sending documents. No replies to queries will be handled through these emails:
Orillia Clients :
orilliaclients@wgscma.ca
Cannington Clients:
canningtonclients@wgscma.ca
Secure Client Portal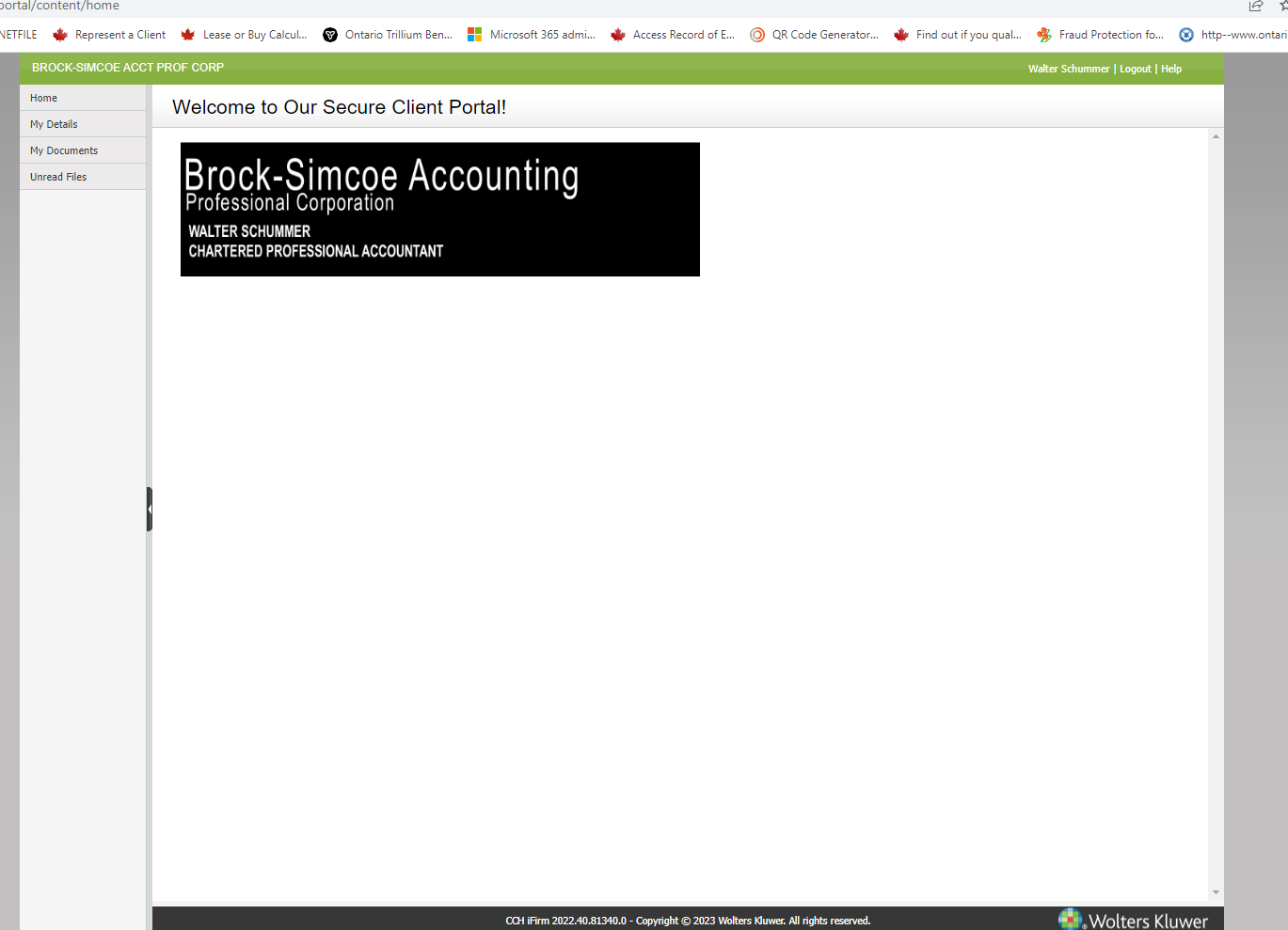 Our offices have initiated a secure online client portal system. The system provides a secure way for our clients to interact with our offices. Use of the system is voluntary and you can still visit our offices. There is no cost to our clients for this system. This system employs the very latest tried and tested security innovation. So you know that whatever you're sending, sharing or communicating, you can be confident that no one else is intercepting or viewing your material You can securely do the following:
Submit documents to our office for your taxes
Receive your tax return and other documents safely
Attach e-signatures to your tax documents from our office
keep a safe location for all of your tax documents
If you wish to use our secure online portal system give our office a call or send us an email. We will send you your personal invite to you. Only you have access but you can also grant others access (banker, investment adviser, POA, etc).
Picking up and Signing Off on Taxes:
Remote sign off is an option (call for details or see above)
Papers can be signed at office with reduced meetings or reviews

Staffing demands may reduce our available times for in-person meetings during tax season.
102 Peace Street Box 458
CANNINGTON, ON L0E1E0
705-432-8449 866-334-3116
3 Progress Drive Unit 7
ORILLIA, ON L3V-0T7
705-329-2570 866-335-3252